ALP Announces Retirement of Director of Membership
With joy (for Jo Ellen) and sorrow (for ALP), we are announcing the retirement of Jo Ellen Carson, Director of Membership, effective June 1, 2023. Jo Ellen joined the Association of Leadership Programs in March of 2016 after spending 11 years as the Executive Director of Leadership Winston-Salem, North Carolina. When we asked Jo Ellen to share a message with our ALP members about her retirement, she shared: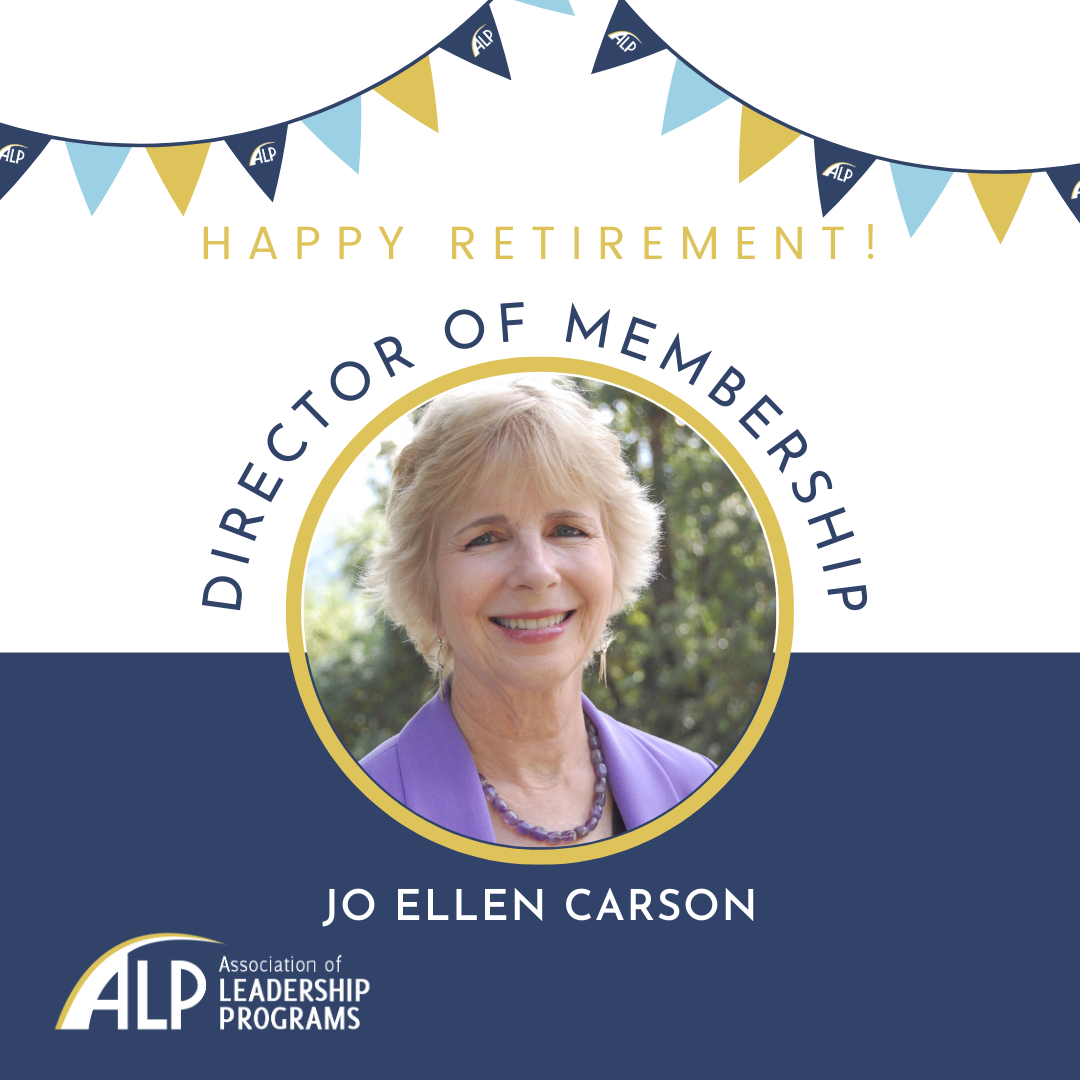 "In transitioning from the corporate world to leading a CLP, I felt like I was home. Our mission aligned with my personal mission – to help our community thrive through the convergence of diverse leaders who wanted to learn, broaden their view of themselves and others, and to serve. Then I discovered ALP. It made all the difference for me and our programs! These were truly my own people.

So, the move after years of serving my own community to connecting leaders across the U.S.+ with ALP resources and people as ALP membership director was a natural next step. Knowing and working with so many committed leaders, and learning from them as well, has been a joy. I am forever grateful! If you haven't yet leveraged what ALP offers, find a way to get connected. It can make all the difference for you."

In her new free time, Jo Ellen is looking forward to spending more time with family, volunteering in her community, and traveling the world. She's headed to Argentina and Portugal later this year! Send Jo Ellen a note of congratulations.

If you know someone interested in serving as ALP's next Director of Membership, share this opportunity with them.