Fifth CCLP CORE Training Cohort Concludes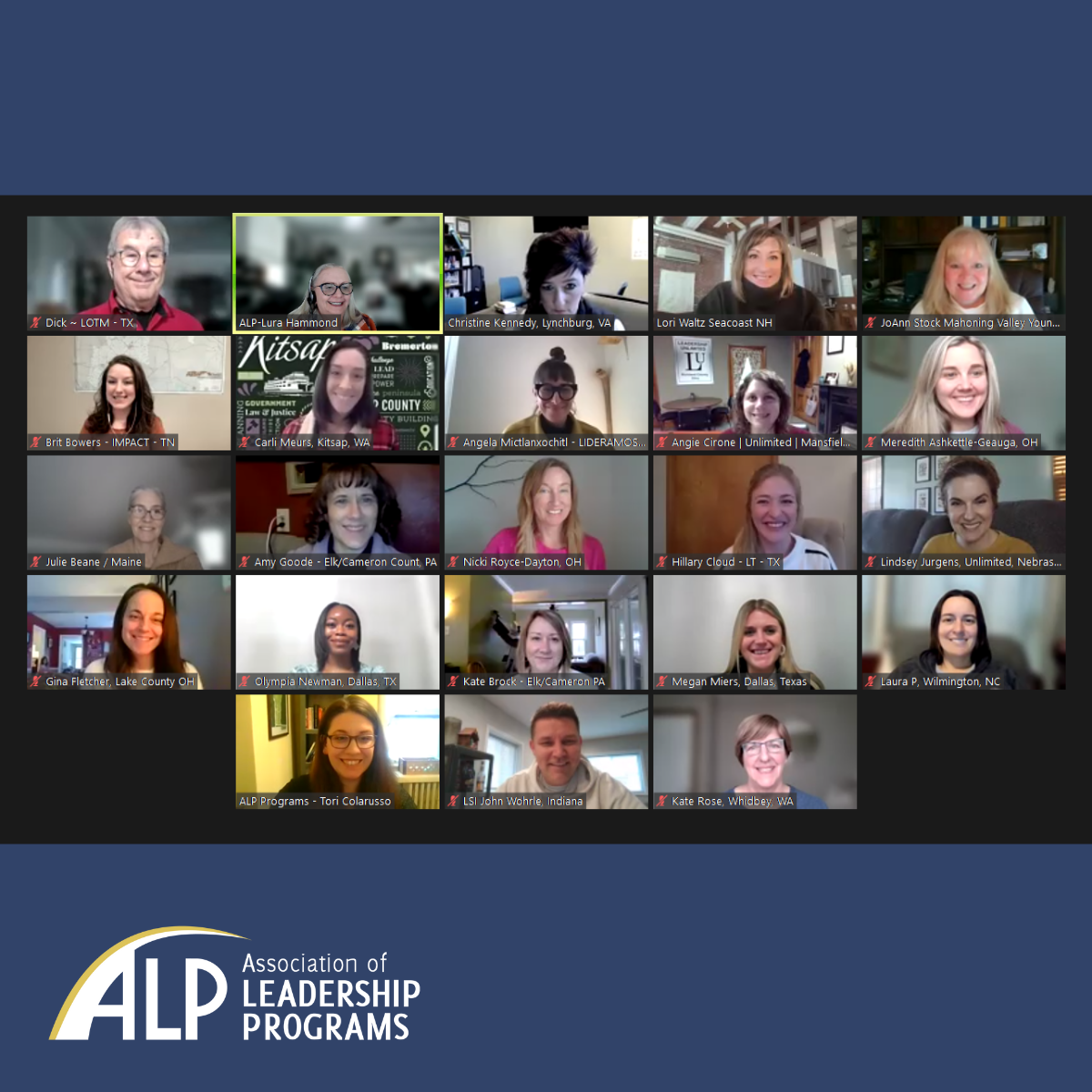 Earlier this week, 19 community leadership professionals completed ALP's
16-hour CCLP CORE Training
. CORE Training is the first step in earning the Certified Community Leadership Practitioner (CCLP) Certification.
The Certified Community Leadership Practitioner (CCLP) Certification is designed to enhance individual performance, elevate professional standards, and recognize Association, Chamber of Commerce, and other Non-Profit professionals who demonstrate the knowledge essential to the practice of program development in a leadership organization.
The Association of Leadership Programs (ALP) oversees the certification process to obtain the CCLP designation. Training includes a series of learning components covering personal, practical, and theoretical leadership. Candidates must complete 16 hours of CORE training, 24 hours of pre-designated coursework, plus an additional 10 hours of elective coursework for a total of 50 hours prior to submitting an application to sit for the CCLP examination. The final requirement is completing and passing the written exam. All steps must be completed to be eligible to obtain the CCLP designation.
This marks the completion of the 5th CCLP CORE Training!
Congratulations to the following professionals:
Angela Anderson,
Lideramos: The National Latino Leadership Alliance
Meredith Ashkettle,
Leadership Geauga
Julie Beane,
Maine Development Foundation
Brittany Bowers,
IMPACT Leadership TN
Kate Brock,
Leadership Elk & Cameron
Laura Brogdon-Primavera,
Leadership Wilmington
Angie Cirone,
Mansfield-Richland Area Education Foundation
Hillary Cloud,
Leadership Texarkana
Gina Fletcher,
Leadership Lake County
Amy Goode,
Leadership Elk & Cameron
Lindsey Jurgens,
Leadership Unlimited
Megan Miers,
Leadership Dallas
Carli Meurs,
Leadership Kitsap
Olympia Newman,
DRC Leadership Programs
Kate Rose,
Leadership Whidbey
Nicki Royce,
Leadership Dayton
JoAnn Stock, CFRE,
Leadership Mahoning Valley
Lori Waltz-Gagnon,
Leadership Seacoast
John Wohrle,
Leadership Southern Indiana
Learn more about the CCLP Program.